Testimonials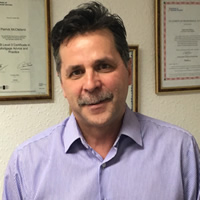 Patrick has been my financial adviser for more than 15 years. In all the years I have known him, Patrick has always been spot on with his advice and has helped me make important and sometimes challenging financial decisions across many areas of my life, especially as my personal and family circumstances have changed over the years. There is no-one else I would trust more than Patrick for financial advice and I would not hesitate to recommend him.
Rena Loizou
.................................
Patrick has been instrumental in securing our financial future. Consolidating pensions, facilitating great choices for our investment and ISA mix and providing an all round advisory service to ensure we are asking the right questions of ourselves. It's no wonder we recommend him to all of our friends.
Eoin Hourigan
.................................
I have known Patrick for a number of years and he has provided solid financial advice for myself and now my wife. He has been reliable, professional and trustworthy. The suggestion to move my pension to the Elevate platform has been a good one. Patrick has managed the investments in a proactive and successful way. So I would recommend his services to others.
Simon Perriton
.................................
A friend introduced us to Patrick over 10 years ago and he's been our financial advisor ever since. What's more, most of our friends now use him as he delivers year-on-year for us, often exceeding expectations. In my mind, there's only one call I need to make before making a financial decision and that's direct to Patrick.
Orla Dunne
.................................
I have been with Patrick McClelland and Primavera for many years. I always found that I received sound, clear and helpful advice, based on appropriate and up to date information relevant to my needs. This was always delivered in a friendly, professional manner, and additionally in a way that was easy to understand. Over the years I have gained a lot from my investments and feel financially secure for my retirement. I would happily highly recommend Patrick and Primavera to those wishing to make the most of their financial situation.
Ms Helena Virtanen
.................................
During discussions regarding our mortgage and life assurance, Patrick introduced me to Critical Illness cover. To be honest, I had no idea that it even existed. However, having Patrick to outline the possible benefits of such a scheme made the decision to include Critical illness in my life cover a "no brainer". As Patrick pointed out, the whole nature of life assurance is about making provision for the unexpected, and who can tell what is round the corner. We could not have foreseen that some 15 years later I would be forced to give up work due to Parkinson's disease. Of course the Critical illness cover paid off, handsomely.
Geoff Newbound
.................................
I just wanted to say a big thank you for all the advice and support you have given me over the last two years since my divorce. I was quite overwhelmed at the time with all the decisions I had to make with regard to finance and my pension. It was very reassuring to have your calm knowledgeable approach to advise me, which did give me the confidence to look ahead knowing that all would be ok.
You have been there when I have needed the advice and genuinely seem interested in helping me. All my anxieties have been put to rest knowing that you will keep me informed of any changes and that you will patiently explain all options to me in plain language.
There is no doubt that Primavera's expertise helped me through a difficult time and will continue to assist me with my financial future.
Imogen Lush
.................................
Patrick has been my financial adviser for nearly 30 years now. He has helped me choose the right pension, insurance, investments and mortgage to suit my income and future aspirations. With Patrick's help my personal portfolio has grown steadily over the years. As an example, the personal pension Patrick helped me select doubled in value in the time my company scheme barely grew by 1%. The difference was due to sound professional advice consistently applied and all achieved with mainstream investment choices.
Andy Preston, Chalfont-St-Peter
.................................
I just wanted to drop a note of thanks to you for all the help buying a house for our family.  We now have the keys and are stuck in with the decoration work.  As a recent company start-up I was expecting the finance to be difficult, especially with such a pressured schedule on completion.  I'm grateful for your expertise in making this seem simple, and for your cool head in some of the trickier moments.  Most of all thanks for the advice in planning what to do with my money that led me to this decision in the first place – Sheryl and I are very pleased with the change in our situation that has been brought about.  I would not hesitate to recommend Primavera to anyone who is in need of help and advice with their money..
Andy & Sheryl Graham, Rickmansworth